2007 Mansory Le Mansory
macUser2007
Feb 22, 05:37 PM
The iPhone is great, IMO.

BUT, Android 2+ is getting to be a real contender. Donut may just be the one to take it to the next level. Notably, the new Androids have not been cheap clones, but rather well-thought out, feature-rich sets, like the Nexus One. With AMOLED screens larger than the iPhone's and robust hardware (e.g. better on-board GPS than the iPhone), I wouldn't be surprised if they take market-share aware from the iPhone.

I also think the "killer app" for the general population will be Flash, when it becomes available on the new sets. Suddenly, the iPhone will be the only large screen smartphone without access to the the full web.

For the iPad the lack of Flash will be a much larger problem. There are a bunch of tablets coming out, some sporting Android 2.x, all of which will run full Flash, and be able to access the full web. On larger screens, mobile versions of major sites suck, and some do not work at all.

And the general consumers don't really care when some sweaty geek foams at the mouth how much he hates Flash. They just want to be able to see all of the web, in its full Flash glory.
---
2007 Mansory Le Mansory
There is absolutely no need to be insulting. Quote your "studies", first of all, but I find your assertion pretty bizarre as originally stated - mostly because Death Valley is almost entirely subsumed within Death Valley National Park. Unless you something we don't know, there is zero chance that you are going to be installing a 100 square mile solar array in the park. Not to mention the mountainous topography.

You're correct. It's useful to think of the area needed for solar power, but subsuming Death Valley with solar panels isn't a realistic solution.

Solar panels are a useful supplement to other power sources in certain regions where favorable environmental conditions exist. But no more than that I'm afraid.

I'm not sure why alternative energy sources are required to be a silver bullet in a way that other sources like nuclear, coal, and natural gas are not. The way to fill our energy needs is a death by a thousand cuts, which will include conservation and new technologies.

Energy should be localized to some degree, thus Iceland can use geothermal to its advantage, England can use wind and tidal, and Australia can use solar.

Finally, there is tremendous social, political, and economic pressure to continue using fossil fuels and nuclear energy rather than the alternatives. Even though alternatives are now more prevalent than before and enjoy increasing popularity, fossil fuel and nuclear energy are going to be used heavily until all the fuel is exhausted.
---
2007 Mansory Le Mansory
They have done nothing to discourage it? Well, they introduced an annoying pop-up asking for confirmation that makes the developers customers frustrated. Any suggestion what other meaningful action they can take?
Also, I can't think of any application I have installed on my Windows PC that behaves like this.

When I first started using a Mac seriously, which was when Vista was out and got criticized for UAC, I was really surprised to discover that OS X has the exact same thing. In Windows 7 you not only have the option to switch it on and off, you can also customize the intrusiveness of it, I find it much more user friendly than in OS X.
I think a lot of people here need to actually try Windows 7 out instead of categorically dismiss it.

To compare Windows' extremely annoying UAC crap with the non-intrusive one-time authorization requests for newly-downloaded files on Mac OS X is ludicrous...not to mention the fact that OS X's user password validity lasts for a while after it is typed.

Conclusion: You've probably never really used OS X.
---
Mansory Le Mansory 2007 poster NC164166
Not AT&Ts fault for selling unlimited data that they've violated and chose to limit?

Stfup, you have no idea what you're talking about.

AT&T, you've stepped over the line. I've contacted my attorney about this issue months ago letting him know something needs to be done about this flagrant misuse of the word unlimited, and AT&Ts attempts to back out of their commitment.

Forcibly changing my plan with zero evidence of anything is illegal and they will pay for it. Tme to start blasting them on Facebook, twitter, everywhere possible.

Please start swearing at me. They aren't limiting your data, they are limiting where in their contract you signed, they said you could use said data. Good luck spending money on a lawyer that's not going to do anything for you.

Grow up.
---
2007 Mansory Le Mansory GTC
Evangelion
Apr 15, 10:54 AM
I have a couple problems with this approach. There's so much attention brought to this issue of specifically gay bullying that it's hard to see this outside of the framework of identity politics.

Where's the videos and support for fat kids being bullied?

I was a fat kid at school, and received my share of bullying. Nothing extraordinary, though.

So, what's the difference between fat kids and gay kids. Well, there's nothing you can do about being gay. Obesity is something you can deal with. Eat less crap, excersize more. There are some medical conditions that cause obesity, but usually it's self-caused.

Bullying is a universal problem that affects just about anyone with some kind of difference others choose to pick on. It seems like everyone is just ignoring all that for this hip, trendy cause.

bullying is never ok. But it's even worse when you are bullied because of something you have no say over.
---
le mansory bentley continental
OneMammoth
May 2, 09:11 AM
About as huge as most windows ones!

Bigger, most Windows PC have anti-virus, can you say the same for Macs?
---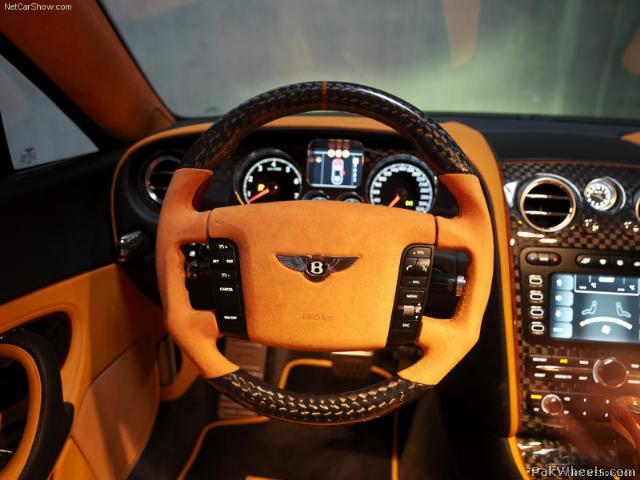 GT Le Mansory 2008.
To be honest I really don't care what green peace thinks. I wonder if you took all advancements that have benefited humanity made on macs versus all the work greenpeace has ever done who would come out on top. We definitely need to watch out for the environment but we need to do it logically not emotionally. Greenpeace is nothing but a group of eco-terriests in my opinion.
---
Mansory Le Mansory 2007
Firefox. MS Excel. MS Word. Notepad. Photoshop. Lightroom. TeamViewer.

These are a wash, you can pretty much do what you can do in Windows on the Mac. Though I would suggest a better text editor, something like Notepad++ for Windows or TextWrangler on the Mac. Some particular features of MS Office may be a bit different so you'd have to be more specific about how you use Excel/Word.


Web development, website management, domain name management

MS FrontPage (yep, really). Slysoft AnyDVD and CloneDVD.
Domain Name software (Windows only).


These may be a problem. While there may be equivalents. The fact that you are still using FrontPage may be an indication of resistance to change. Of course you could use all of these on a Mac in a Windows VM or Boot Camp install. (Or via TeamViewer on a regular PC).


Wordpress. CuteFTP.

IIRC Wordpress is unix based and would be perfectly at home on Mac OS X, and there is a CuteFTP version for the Mac and many other FTP clients that may be more Mac-like, like CyberDuck.


Don't try to think - how would a PC do this, just think - if I wanted to do this how would I logically do it and you'll find that 9 x out of 10 that is the way it "just works!"


This. Though there are exceptions. As iCole suggests taking a screenshot out of the box is a bit counter-intuitive when the keyboards lack a "print screen" button. :p However you can do that using Preview or Grab.

B
---
Mansory Le Mansory 2007
Blue Velvet
Mar 12, 03:46 AM
The main island of Japan, the complete land mass, has moved sideways by eight feet (about 2.5 metres). And the earth, the entire planet, has shifted on its axis by about four inches (10cm)... according to geophysicists reported over at CNN. (http://edition.cnn.com/2011/WORLD/asiapcf/03/12/japan.earthquake.tsunami.earth/index.html)
---
Mansory Le Mansory 2007
It looks like both operating systems have a few advantages and both operating systems have their share of annoyances. Truth is, I'm having a hard time finding a real advantage to switching.


That's why true "switchers" are rare. Those who have a need for Windows will continue to run Windows, in a VM, via Boot Camp or on a separate Windows machine.

However many of us who live in both OSes prefer Mac OS X on a Mac where it is appropriate.

The only "advantage" is being able to use OS X for the things it is good at.

I agree with you, in general principle. When I switched to Mac, I decided to learn the "Mac way" of doing things, rather than trying to make Mac work like Windows.

That's what I mean. Making Mac OS X work like Windows is a sure fire recipe for frustration. It's not Windows. Just like Windows 7 and Vista can still confuse hardcore XP users. It's just different.

For me, I have a huge music library and letting iTunes manage it for me is a huge load off of me. I ripped all of my ~1000 CDs to FLAC with EAC as the source of my iTunes AAC library, and am in the process of converting that all to ALAC so it can live in iTunes.

B
---
German tuner Mansory has
Insilin1i
Feb 24, 08:10 AM
Android might surpass the iPhone. The iPhone is limited to 1 device whereas the Android is spanned over many more devices and will continue to branch out.

This could also be a flaw, I would be really annoyed if I bought the best droid available and then a month later another six of them come out better than mine. A lot of people like buying the best available and then riding it out until the next model is available, but when there phone gets replaced by another 40 phones I am not to sure how people will react.
---
2007 Mansory Le Mansory
I got far more enjoyment out of Infinity Blade for 6 dollars than I did out of Pilot Wings Resort 3DS for 40 dollars...just sayin.
---
Mansory Le Mansory PICTURES
I was overwhelmed watching the Tsunami videos on TV. I cannot imagine. My thoughts are with our Pacific neighbors.
---
2008 Le Mansory Bentley
The only change to my opinion is thinking that Nuclear energy may not be the best for areas that are at high risk of earthquakes unless they have some sort of cooling system that can survive with no power. But Nuclear is still the best viable option we have for most places.
---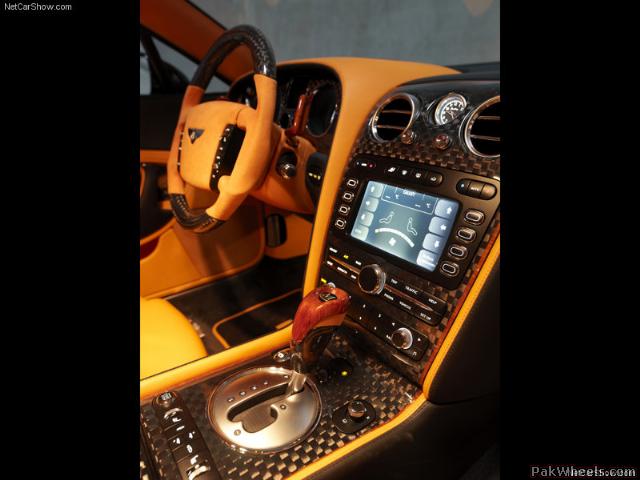 Continental GT Le Mansory
PghLondon
Apr 28, 01:34 PM
It would help the iPad, in the manner you are describing it, if, like an Android/Honeycomb tablet it was a machine in it's own right.

If you look at the way it works, and the way Apple have designed the OS, it's obvious that Apple do not see the iPad as an independent PC, and that Apple themselves see it, and have designed it to be just an extension of your "Real" personal computer.

We are having to rely on 3th party apps to get around Apple's official built in limitations for the device, It's linked totally to just one computer running iTunes, you can't even connect it to say your PC, your friends, PC and your works PC to upload and download data to and from the various machines.

The iPad, as designed, with Apples official software is made so that you set thing up and organise things on your PC or Mac, then you dock your iPad (your mobile extension of your PC) you do a few things, then you come back, re-dock the iPad and it get's backed up.
<snip>


This whole argument is asinine.

If you don't have a PC, there's nothing that you need to "sync" or "move files" from. And the iPad works perfectly fine on its own.

You're saying that "if I have files on my PC, I need a PC to get them to my iPad". No kidding!
---
Le Mansory Convertible GTC
bedifferent
May 2, 04:45 PM
google…
"OS X more secure than Windows"


There, fixed it for ya (and the "'s too) ;)

OS X and Windows have their pro's and con's, no OS is 100% secure. OS X based systems are generally more secure than Windows systems. I could google "OS X safer than Windows" and find as many claims as you suggest, but that would be bias. Google " 'OS X versus Windows' security' ", you will most likely discover articles/studies with no bias/agenda. If OS X wasn't more secure than Windows OS systems, why aren't more users running anti-virus/malware utilities?

However (and read my posts), working in the field I can assure you 75%+ of my clients have security/virus/malware issues with everything from XP-W7. Executable's are the equivalent to barfing into your system; they get everywhere and are difficult to remove.

If Windows followed Apple and developed hardware to utilize their OS instead of coding an OS for a myriad of profiles (and ditching antiquated BIOS for EFI) it would allow for a better end user experience and for MS to focus on better security. Yet this would mean millions to billions for businesses to reinvest in new hardware as well as MS producing a good product (based on their industrial design team and product history, I wouldn't bet on it).
---
Le Mansory Convertible
leekohler
Apr 15, 10:01 AM
First and foremost, I myself am a gay male in his 20's. I know all about discrimination and bullying. I've lived it first-hand, but perhaps nowhere near to the extent that it appears to be common these days, where teenagers are basically pushed to suicide in some cases. It is sad and I can barely begin to imagine their pain.

With that said, however, I'm not super excited by these campaigns that seem to be sprouting, left and right, that, more or less, encourage people to be gay/lesbian/whatever. At the end of the day that's basically the underlying message in all these videos: "Go ahead, by gay. It's perfectly fine."

Personally, I think that is a decision that one has to arrive to after much soul-searching. It's a very private journey and I'm not so sure that the media should be offering this type of "GO FOR IT!" message. One should come to accept who he/she is and embrace the inevitable consequences of the lifestyle. Let's face it, it's not easy at all for the vast majority of people who live this lifestyle, no matter how picture-perfect they want to brag about how their life is. That's 100% BULL. I have a very open-minded family (who even welcomes my other half like a son of their own) and I live in Orlando (one VERY gay city), but this alternate route is nowhere near easy or rose-colored.

So, I'm very in between. I'm all for ensuring we don't get mistreated or discriminated but I also think all these teens (the target audience of these campaigns) shouldn't be exposed to this type of encouragement either. I'm very disgusted with the GLBT community as of late, with all the bigotry and one-sided attitude. It's funny how we all want to be heard, accepted, and given a chance to express ourselves and fight for what we believe in, but the minute any group, church, or organization stands behind their beliefs, they're immediately labeled as hateful, homophobes with no hearts. Seriously, WTF? Aren't THEY entitled to fight for what THEY believe in as well? I think respect is a two-way street. We sure cry and moan and whine if we don't get any of it, but I see a lot of my own community acting quick to bad-mouth anyone that doesn't support our agenda. Maybe that's why I'm so "eh" about this whole thing.

Many church groups are trying to take away your our rights. We're just trying to be ourselves. I'm sorry, but I have no respect for any group that wants to take the rights of others. We are not trying to take anything form religious groups that don;t like us, but they are trying to take something form us. Big difference.
---
le mansory convertible picture
Yep, just another wasteful American. Same sad story.

Yes, and on top of that they elected 2 times G. W. Bush an "Oil" president.
Unfortunately things don't look good.
---
Le Mansory Convertible
But just like Windows, it's practically impossible to have any problems unless you do something stupid.

Another analogy - if you buy a car and put the wrong type of oil in it or inflate the tyres to the wrong pressure, bad things will probably happen.

If you don't know what you're doing with your own devices then maybe you need Apple to hold your hand.

Ummm.... not that I'm saying it's a bad analogy....
but... We have digital Tyre Pressure gauges these days they are far more accurate than the old manual gauges and make it easier to get the right pressure in your tyres just by attaching the hose and listening for the beeps.

I could use a foot pump at home and get it just right, but I'd rather use that time on something that brings real value to my life. Then again if I had a child who was at tinkering age then he/she would probably have an Android phone for us both to play with, and I'd still have my set and forget iPhone.

Oh... I would have used Fuel not Oil. I mean its easier to buy the wrong fuel than it is the wrong oil as the wrong oil doesn't tend to be sold in the same locations.
---
flopticalcube
Apr 23, 01:33 PM
A lot of people seem to entertain this notion that theists don't use any sort of logic or reason to ground their faith but they do.


Only as much as many atheists do. Most "believers" of a particular faith are born into it and indoctrinated since youth. Many have never ventured to think about these things for themselves. A good atheist/agnostic parent would always encourage their children to come to their own conclusions about faith whether through reason or an epiphany. I would hope a good religious parent would do the same and respect the decision. That is not something I have witnessed a lot of.
---
bassfingers
Apr 24, 09:08 PM
Simple ignorance?.

Yep. I've lived a completely sheltered life, never studied my faith, and certainly never questioned it- never been in any in-depth discussions of religion, and most importantly, I do not understand why I think Christianity is legitimate rather than any other religion.

I believe only the things my parents have told me, and I plug my ears whenever someone says anything different. I'm completely unaware of modern science and how some people consider it to be a religion killer.

To top it off, compared to all atheists, I'm an illiterate, illogical, southern-bred moron and I will never be able to make an educated decision for myself.

And just to be clear, I DID NOT make a 35 on the ACT my Junior year of high school, and I am not on scholarship to a top 25 university.

happy now? :cool:
---
Fotek2001
Sep 20, 05:54 AM
actually... he doesn't indicate a HD... why? well the iTV (sorry, not really impressed with this name) streams...

You don't need to be impressed with the name 'iTV' because it's a code name... There are at least three companies in this space using similar names already so Apple wouldn't be able to use it even if they wanted to.
---
Periastron
Apr 6, 01:15 PM
3. There's no ".." button in finder(i.e. go one level up a directory structure)

Apologies if this has already been mentioned, but Command-Up does this.
---
AidenShaw
Sep 26, 06:44 AM
...speculation would indicate that Apple would elect to only use the X5355 and E5345, as they are the only models that support a 1333 MHz front side bus, which is what current Mac Pros use.
Intel's 5000 chipset runs at both speeds, so nothing would have to change on the hardware to use the 1066 MHz bus.

Well I'm already finding quite a lot of hesitation over this chip because it will attempt to squeeze too much power through a smaller FSB and create a huge bottleneck in system performance!

If this is true, maybe it would be better to stick with the current Xeon chips until Clovertown is revised to address this issue.
You'd be better off with a faster Xeon 5160 for a single-threaded application (or up to 4 single-threaded apps). This is simply due to the clock speed issue - the fastest dual-core is one notch faster than the fastest Clovertown.

Running multi-threaded or lots of apps, though, the 8 core system will never be *slower* than the 4 core one at the same GHz. Dual 1333 MHz memory busses give a lot of bandwidth....

The memory bottleneck simply means that on memory-intensive apps the 8 core won't be twice as fast as the 4 core. Probably something like 50% to 75% faster would be expected at the lower end. (Remember that 8 MiB of L2 cache - cache-friendly apps may scream!)
---