2004 Used GMC Envoy XL XL at
Originally posted by alex_ant

I would also disagree somewhat with the paying more for quality comment. I don't think you really pay more for quality when you buy a Mac. What you do pay for is anyone's guess - software, R&D, or whatever - but Apple is notorious for its very high margins. Whatever you pay more for, it's definitely not the hardware, because most (all?) Macs are made in the same massive Asian factories as the big PC manufacturers' are anyway.

And I disagree that all PCs are crap as you say they are. Windows has come a long way, like it or not, and PCs are not the BSOD-every-hour computers they used to be. They've gotten a lot better in recent years, and this is why so many Macrumors posters are worried and yelling at Apple to get a move on with the faster machines.
Alex

I agree with you 110% all the way! Like I was saying earlier, my XP machine has never BSOD'd me. I used to have a shirt a long time ago that said, Macintosh 89' = Windows 95'. Now longer can I make this argument. Also very good point about the components.

Bewarned, ppl are going to flame us, but I don't care. I think you and I are being completely honost. Many of us here really want to see Apple lead the pack again in hardware.
---
Gmc Envoy Xl
Multimedia
Jul 12, 10:29 AM
I bet the the Quad G5 will retain their value for awhile.Yes, it will. Given that many pro apps are still not Universal, and that many times first ported version is somewhat buggy, the PPC hardware running native PPC software will become very valuable during the next 12ish months.I agree. It is a classic that can also run classic. And it is incredibly quiet - a feature seldom mentioned that many find valuable. In any event the G5 Quad will still be the second fastest Mac after this first round of Mac Pros ship. And I'd still rather have four G5 cores than two Core 2 Duo cores. Wouldn't you?

But I also think that for certain verticle markets, like video that are already completely Universal, this new IntelQuad may perform significantly faster than the G5 Quad - enough so for many video pros to take the leap. Looking forward to the benchmarks on this front. But realy waiting for 8 cores with Leopard next Spring. :)
---
Gmc Envoy. 2004 GMC Envoy 003
AppleScruff1
Apr 20, 10:08 PM
Is that a prerequisite? I have Apple battery charger.

LMAO! I have an Apple sticker a friend gave me, does that count? :D

What's wrong with that? I may not own a particular product but like being in X products forums to learn about it.

I find that it's a great way to learn about products that I'm interested in.
---
GMC Envoy 2004 Air Door
I have a couple problems with this approach. There's so much attention brought to this issue of specifically gay bullying that it's hard to see this outside of the framework of identity politics.

Where's the videos and support for fat kids being bullied?

Bullying is a universal problem that affects just about anyone with some kind of difference others choose to pick on. It seems like everyone is just ignoring all that for this hip, trendy cause.

It's absolutely appalling that you're hijacking this thread to promote your own agenda. The project was started because a boy named Trevor committed suicide because he was bullied for being gay.

Are there fat kids who commit suicide for being bullied? Probably, but since this is a voluntary, grass roots effort on the part of gay adults who were bullied when they were young....

Maybe the rest of society needs to do pick up the banner for their own cause instead of lashing out at what is, once again, a voluntary effort.

First and foremost, I myself am a gay male in his 20's. I know all about discrimination and bullying. I've lived it first-hand, but perhaps nowhere near to the extent that it appears to be common these days, where teenagers are basically pushed to suicide in some cases. It is sad and I can barely begin to imagine their pain.

With that said, however, I'm not super excited by these campaigns that seem to be sprouting, left and right, that, more or less, encourage people to be gay/lesbian/whatever. At the end of the day that's basically the underlying message in all these videos: "Go ahead, by gay. It's perfectly fine."

Personally, I think that is a decision that one has to arrive to after much soul-searching. It's a very private journey and I'm not so sure that the media should be offering this type of "GO FOR IT!" message. One should come to accept who he/she is and embrace the inevitable consequences of the lifestyle. Let's face it, it's not easy at all for the vast majority of people who live this lifestyle, no matter how picture-perfect they want to brag about how their life is. That's 100% BULL. I have a very open-minded family (who even welcomes my other half like a son of their own) and I live in Orlando (one VERY gay city), but this alternate route is nowhere near easy or rose-colored.

So, I'm very in between. I'm all for ensuring we don't get mistreated or discriminated but I also think all these teens (the target audience of these campaigns) shouldn't be exposed to this type of encouragement either. I'm very disgusted with the GLBT community as of late, with all the bigotry and one-sided attitude. It's funny how we all want to be heard, accepted, and given a chance to express ourselves and fight for what we believe in, but the minute any group, church, or organization stands behind their beliefs, they're immediately labeled as hateful, homophobes with no hearts. Seriously, WTF? Aren't THEY entitled to fight for what THEY believe in as well? I think respect is a two-way street. We sure cry and moan and whine if we don't get any of it, but I see a lot of my own community acting quick to bad-mouth anyone that doesn't support our agenda. Maybe that's why I'm so "eh" about this whole thing.

What does your rant have to do with the Trevor Project? Kids have the right to grow up in a healthy supporting environment. Encouraging religious hate in schools sort of defeats the point of education, doesn't it?

Gay kids have the highest rate of self-harm, substance abuse, homelessness, and yes, suicide. Why should a special effort not be made to help them? Why shouldn't we encourage kids to feel good about who they are?

You don't choose to be gay, you do choose to hate.

You could make the argument that a certain amount of bullying is actually a good thing because it forces kids to develop a thick skin and learn how to deal with aggressive and negative people. Life isn't a nice place -- and it's not like you can rat to a teacher or your parents if your boss is a d-bag who makes your life miserable every day because he is charge.



So as I mentioned above, gay kids have the highest rate of self-harm, substance abuse, homelessness, and yes, suicide. Is it wrong to tell the kids to hang in there? That things will truly get better? I don't think so and once again I'm appalled that anyone could view the Trevor Project as a BAD thing. This is a matter of adults who were bullied and now work for one of the most creative and successful companies in the world.

They overcame their problems, in part by sticking it out, by not committing suicide, by sharing their secret.

This isn't about everyone wins at T-ball, this is about surviving.

I'm not against the message of encouraging people to reach out for help in a time of need, or helping those under the stress of bullying to realize that it gets better. Though, I am curious why a commercial company is attaching itself to a particular community? If Apple participated in a video that supported a community of people believing that marriage should be between only a man and a woman, the LGBT community would be outraged. Why alienate customers that may have strong opinions on the subject, no matter which side they're on?

So, it's ok for corporations to make political contributions, but it's wrong for employees to band together and make social statements? Apple has always been a company that "Thinks Different" and they've also been at the forefront of offering benefits to same sex partners. It shouldn't come as a surprise to anyone that they support gay causes.

Why you would think that this video, done voluntarily by a handful of employees is a bad thing is beyond me.




I'm gay, in my late 40s and was bullied some in school. I can only imagine what a video like this could have done for me. I'm not as politically strident as LeeKohler, but the Trevor Project has struck a deep chord in me and I totally fail to understand how anyone can be against this project. It's real people, telling their own stories, why is that wrong?
---
Used GMC Envoy 2004 for sale
Those priests obviously weren't celibate, then.

Yes, it really does suck that there are bad people everywhere.

I know, right? You can't blame the Catholic Church because some of their chosen leaders like to diddle children. Sickos are bound to be found even in the most pristine of institutions.

What really sucks is how the leaders of the Catholic Church covered up this abuse and allowed it to continue. Surely they will burn in hell over that.
---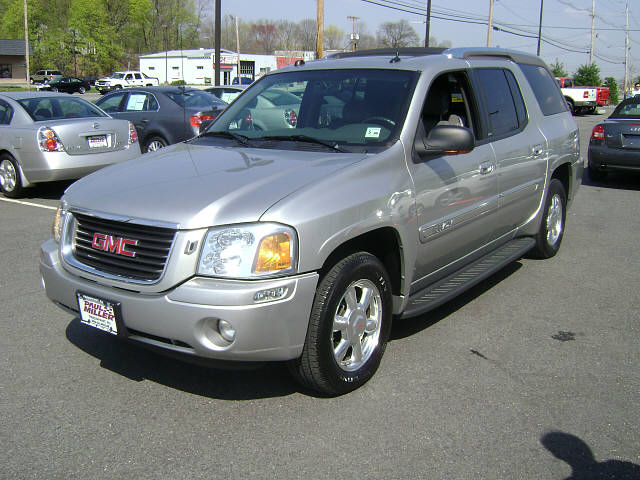 2004 GMC Envoy XL SLT 4WD
brepublican
Sep 12, 04:06 PM
I think this is a great product from Apple and shows great foresight. SJ and Apple recognise that they can't surplant the TV from the living room.

And for everyone already moaning over a 'beta', I dont even know what to say to you. There is a reason it is not being released today. Is it perfect yet? No. Is it complete? No. Will it be able to record TV shows? Who knows? But its good to bear in mind that this is not a final product, and seems to me like its FAR from being done.

Overall, good job by Apple. It's definitely a move in the right direction.
---
2004 GMC Envoy XUV SLE
leekohler
Apr 15, 12:03 PM
ALL Catholics are called to chastity. 100% of them. It's too bad you don't know what the word means.

What? Oh please. That's simply not true. How the hell could you have kids if you were ALL called to chastity?
---
2002 GMC Envoy Davis, CA
Rocketman
Sep 12, 04:33 PM
There's no need for DVR functionality. Apple will replace your cable subscription. You just subsribe to the shows you want and al la carte other shows after that. Networks will probably even do the season premieres free to get you hooked or add sponsor the shows to make them free. TV on demand is obviously the next wave - even the cable companies know it and have on demand etc. I mean not to be racist but I'm happy to stop paying comcast for the 10+ stations that are in languages I don't even speak. I barely speak english - hahaha.

In conclusion - its the same data - just different timing.

Here is something I saw today for the first time. Cable TV to your IP address.

http://www.mobitv.com/

Low priced too for what it does.

Rocketman
---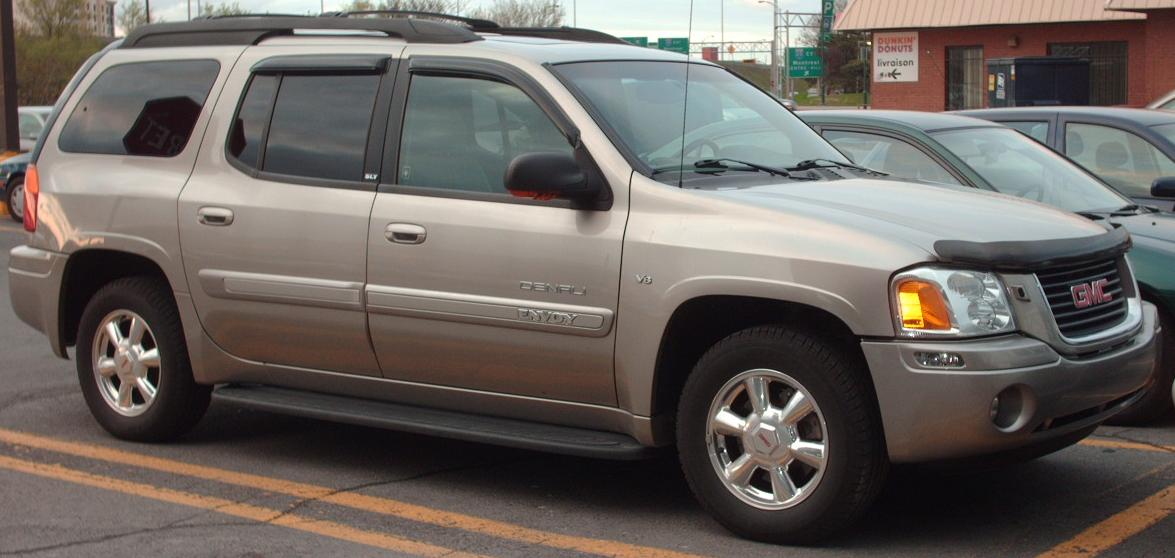 2004 GMC Envoy XL SLT 4WD
The cell phone market is so sporadic its hard to predict numbers for 1 year in the future, let alone 2 years.

Heck, new phones hit the market pretty regularly - I say at least monthly. Its a fast moving target.
---
gmc envoy interior
AidenShaw
Sep 26, 03:14 PM
im hoping that apple has optimized leopard to be able to assign certain applications to certain cores. just like what some of the other posters have said

4 cores for Cinema 4D
1 core for internet and mail
2 cores for photoshop
1 core for quicktime dvd playback
Unless you're doing realtime work with strict QoS demands, it's almost always better to let the OS schedule all threads across all CPUs.

In the situation you describe, your browser would slow down when mail woke up to do something - even if QT or photoshop were idle.
---
GMC Envoy 2004 Front 3/4 Shot
firestarter
Mar 13, 11:50 AM
Japans main problem, at this time, seems to be that someone thought it was a good idea to build the plants on the Pacific Rim

Japan doesn't really have a choice BUT to build plants on the Pacific Rim, since that's where the country is located.

That, the lack of domestic oil and gas (90% of oil used in electric power is from the Middle East), plus a small highly populated country (rules out big hydropower) and they haven't got many options left. Linky (http://eneken.ieej.or.jp/data/en/data/pdf/433.pdf).
---
Gmc Envoy 2003 Interior.
Three questions:

Are Gartner talking about the US market or the World market?

Is this guess based on 40 different Android handsets?

What number of iPhone carriers did they model?

This is not only the kind of dumb prediction that so exercises Nassim Talib, it is utterly meaningless and almost certainly wrong.

If you look at the two platforms, it's clear one [Apple's iPhone] is on a clear path that's now 28 months old. The other [Google et al's Android] is barely out of diapers, with one model down and the latest not exactly pulling up any tree roots yet.

The old 'build it and they will come' maxim only works if what you're selling is what people want. And that's the great unknown. Actually it's an unknowable unknown. But we do have some clues.

Apple has a loyal following and a great reputation for selling reliable software and hardware in one package. And that, as anyone who's bought a Nokia from Orange UK recently will know, is a much better solution. Oh, and women won't buy anything called 'Android'.

I have no idea what shape the Android market will be in in two years time, but I predict two things: With 40 different models, each with a vast array of different functionality, from any number of manufacturers, they have a compatibility nightmare on their hands, and absolutely no chance of creating any kind of buzz. Indeed, Microsoft have a better chance with whatever vision of ugliness they eventually spew out!

So, my fellow Macrumors posters, how about a wager?

I predict the true situation by 2012 will not be as Gartner suggest. I believe Apple will have their iPhone available all over the World with multiple carriers in each region, and that Apple's iPhone App, not Android will be in the number one spot. Indeed, I question whether the experiment will grow much beyond a techie wet dream.

I also predict that the Kindle will end up remaindered by the end of 2012. The only thing that might upset this is if they pull a colour screen and better battery out of the bag, and beat Apple's iPad on features and price. I don't see Amazon making that level of R&D investment, or being capable of leveraging that kind of buying power - ever.
---
Gmc Envoy 2003 Interior.
jefhatfield
Oct 12, 12:47 PM
Originally posted by MacCoaster

Believe me, a lot of people do. Thanks to my UNIX knowledge, I am so much more productive in Linux/BSD on a PC than a Mac. For beginners to computers, sure Macs could be much more productive.

We were just discussing the G4--it was never intended to be an explict vs war between Mac and PCs. It's not a software thread. It's a frickin' hardware thread where we are discussing the inferiority of the G4.

Research scientists should think twice before using a Mac for research--since the G4 blows so much. That's where it matters. It's faster for them to use PCs than Macs. Gee, by 100 seconds. Think about it... a lot of scientific formulas are a lot more complex than our simplistic benchmark programs--100 minutes is sure much longer than 5 minutes.

too many of those programs are only on pcs

one research scientist my wife works with started coding in dos on the mac compiler and if he succeeded in getting into the server, which would not happen anyway, he would have caused major damage

this phd had no idea that the g4 and the mac os was not dos...he was sure everything was dos like his windows 98 box he and all the other research scientists use

the sas program they have only works on 95 and 98:p
---
2004 GMC Envoy XUV for sale
However, you are unfortunately stuck in the position that if you buy the device, you are buying ATT service. As long as this continues to happen, then Apple really doesn't have any incentive to move it to other carriers. I mean, technically they do, but if there are service complaints, yet the very same people who complain still continue to purchase the new one ever year, then that's not sending a very strong message, in my opinion.
---
Used GMC Envoy 2004 for sale
firestarter
Mar 15, 08:21 PM
True, many European civil nuclear programs (France in particular comes to mind) were nationalistic ventures perhaps more than anything. I wonder how the politics will play out in Germany.

And now France are making $3bn EUR a year from exporting electricity - also probably laughing heartily when they see at the price of oil.
---
Used GMC Envoy 2004 for sale
chrono1081
Apr 12, 10:38 PM
Ugh... you guys speak as if you are all full-time film editors...

The new features are amazing! The hall that they presented at, well they were pretty much all "pros" in the industry. They were all pretty much PSYCHED about these features..

+1 The first thing I did was ask friends of mine who work on films out in CA what they thought of this and they were amazed and can't wait to get their hands on it. (I myself am no film editing expert thats why I asked my friends who are). As always though there will be the people who know nothing and flip out about how new awesome features are sucky just because its Apple who brought it out.
---
2004 Gmc Envoy Xuv Slt.
Do you have evidence of this just out of interest? I too was surprised to read this, so I'd be interested if you had evidence the other way.


zero evidence, other than my gut feeling.

But come on, Dell more green than Apple? Something is not right here.
---
2004 Gmc Envoy Xuv Slt.
iphone3gs16gb
Apr 23, 10:46 PM
Because we are smart intellectual people who believe in science and it's God given power :)
---
2004 Gmc Envoy Xuv Slt. 2004
ready2switch
Sep 20, 09:38 AM
I'm wondering why they couldn't/wouldn't just combine the mini and the iTV into a single unit. The mini's size could allow for a DVD slot/player/burner and maybe even allow for the Mac OS in the box, so you don't need another computer to stream your media from. In fact, I assumed that was what the Mini was ultimately destined for anyway.

Thoughts?
---
You need to separate capacity from demand. Capacity is just the maximum power a station can theoretically produce. In practice, most of these renewable stations never reach that max. I've checked the stats at my utility's wind farm and that thing is usually around 9% of capacity. Considering a wind farm costs 4 times as much money as a natural gas generator to build for the same capacity, efficiency-wise, the station is a joke.

What's more important is demand - being able to produce enough energy when we need it. This is where solar and wind fall short. They don't generate when we want them to, they only generate when mother nature wants them to. It would be fine if grid energy storage (IE batteries) technology was developed enough to be able to store enough energy to power a service area through an entire winter (in the case of solar). But last I checked, current grid energy storage batteries can only store a charge for 8-12 hours before they start losing charge on their own. They're also the size of buildings, fail after 10 years, and cost a ton of money.

This is why a lot of utilities have gone to nuclear to replace coal and why here in the US, we still rely on coal to provide roughly 50% of our electricity and most of our base load. There are few options.

It would require a multi-tiered approach. We have abundant coal which I believe can be made to burn cleanly although I'm not necessarily advocating that. And none of these sources if they break down (except nuclear) threaten huge geographical areas with basically permanent radioactivity. In case of worst case accidents, it could be plowed under but we'd still have substantial problems. The thing about nuclear power if it was perfect it would be a great power source, but it is far from perfect and the most dangerous.
---
cult hero
Apr 13, 12:08 AM
Hard to take anyone seriously as a professional who uses Adobe. Avid, sure, but the industry has moved to Final Cut Pro, at least the part of the industry I interface with.

You calling this Final Cut a "toy" after it was just presented to a room full of professionals who loved it seems odd. Why the need to diminish it when it is clear that if you werent' there, there's much we don't yet know?

Dude, didn't you get the memo? All the cool kids around here hate on Apple. Duh. (Why they hang around a site dedicated to Apple products is beyond me.)
---
ya, seems unlikely the hard drive is for DVR functionality [as someone pointed out, there are no video inputs ont the device]... but the hard drive could prove useful in other ways.

It brings an interesting thoughts though how it complements the DVR. Wonder if Apple has thought about licensing the streaming componenet of it to Tivo, for example. It seems like it might be nice if Tivo could play protected itunes content on your home network.

Or on the flip side, Apple could license Tivo in a box of their own.

arn

That is an awesome Idea. Hopefully the iTV will be able to be integrated with the TiVo. Maybe being an external HD if needed. I just don't want Apple to go into the DVR business, because TiVo already did it right, and I don't think anyone could improve on it. I would like to see a software update for the TiVo that changes the encoding from MPEG-2 to MPEG-4 so when they launch TiVo to Go for Mac, you are 90% closer to being able to use the video in other places, plus it could improve video quality with smaller file sizes.

TEG
---
Even before the announcement, I knew that it wouldn't take more than 3 comments on MacRumors before somebody would call it iMovie Pro, probably just on based on the screenshots (surprise surprise, Apple didn't continue the old MacOS9 UI).

Apple has just shown a fraction of the features. There's still no detailed information available anywhere (not even Apple's homepage), yet many people in this thread seem to know exactly what FCP-X will and won't do.

And besides, if there's no equivalent functionality to Color etc. built into FCP-X, who says that they won't just release them as seperate applications on the App Store?

[edit]: http://www.loopinsight.com/2011/04/12/apple-says-stay-tuned-for-other-final-cut-studio-apps/
---
People you seem to be missing the point that the $299.00 price is for FCP and not the entire studio package. Remember FCP was only one of many applications in FCS. I would expect the other applications to be similar priced in the app store. So in the end I think you may end up paying just as much.

What I did find interesting is no mention of upgrade pricing for existing FCS users. How will they handle upgrades per application?

Remember for current users we paid a small feee to upgrade the entire studio package.

As an editor I can say this is pretty interesting. I would expect the same level of precision we are used to now under the hood. I think the main focus of this demonstration was to show the new features and how easy FCP can be now for the non tech people.

My only concern at this point is every iMovie user now thinking they can be a pro editor with no training and very little cost. Even a 10 year old kid will be using FCP. This is going to affect the editing job market and make editors a dime a dozen. Sure talent still matters but it is going to be harder for companies to sift through 5000 demo reels trying to find that talent. Apple has pretty much turned editing into Wal-Mart.

You might as well kiss Avid goodbye as well. I'm sure there will be die hards for the old way of editing but if FCPX can hang on to the precision of a pro editor without the complex overhead then Apple has just sent Avid yet another major blow. Adobe and Vegas are still a bit safe since they had a lot of these features for awhile now. In fact I see a lot of similarities with Sony Vegas. To me FCPX is the way Vegas should have been from what I have seen so far.

Perhaps Avid will finally wake up and overhaul their entire interface the way they should have 4 years ago already. Avid had the opportunity when they bought Pinnacle Liquid to have a NLE with background rendering and other newage features but they killed it in favor of their dinosaur. The new FCPX is what Liquid could have been if development would have kept going.
---