Common Rapper Common performs
here's some of my speculation about this update...

While we don't know exactly how the Firmware update was designed, it would appear as though the update will simply ignore symptoms of a SMC short circuit to allow the laptop to continue operating. If this is the case it may degrade a MacBook's ability to detect true over-heat situations.

AppleInsider had previously reported that a new MacBook logic board was under development to eliminate the root hardware issue, but a release date was not known.
Perhaps it allows the MacBook to recognize the output you would get from a short-circuited thermometer cable and ignore it, while still monitoring its regular output (at least when it's not short-circuited). Or maybe it decreases the threshold at which the fans kick it, preventing the heat sink from expanding as much. I doubt that Apple would provide a firmware update that would instruct the MacBook to ignore all information from the thermometer, as this would be a recipe for disaster in no time.
---
Rapper Common Talks Kanye#39;s
Can anyone verify which serials are the right ones? The press release and the Apple site differed (before it died). I'm in the press release range, not the Apple range. :confused:
---
Now, it is more common
Originally posted by tfaz1


Well said. I have to agree with you.

Most friends and relatives bring up the clock speed and price. But when they see how the machine looks on my desk, when they step up to OS X and take it for a spin, they see why I could take a speed "loss" for all the luxury that Apple brings to the user experience.

Now, a lot of us rumor-heads are focused on bleeding-edge. And it kinda burns us that Intel/Athlon chips are closing in on 3GHz and we've just broken 1 gig. But we (rumor-heads) are the few, and PC marketing no longer seems to focus on speed. And I believe that Apple is slowly turing more heads out there.

And I have to agree with you.


Apple is a business. They have shareholders that hold them accountable for their performance. They goal for them is to maximize profitability. To achieve this goal, apple has a marketing department. I know very little about marketing, but what I do tells me that the four P's of marketing are place, price, promotion, and product. My understanding is that "place" pertains to where you want to position yourself in the market. Do you want to sell high end, mid or low end? You get the idea. It is totally possible to sell a low end product, have less market share and still be more profitable than a company that sells high end and has more market share.

Bottom line, Apple does not exist to outperform pc's. They exist to make their share holders money. The original question was who should we blame? I am not sure that there is a problem. As one consumer, I would love to see macs outperform pc's, but before I am willing to accept there is a problem that will affect apple's profitability I would like to see a business case explaining how apple can make more money by fixing these alleged "problems". But, I really dont care. I use apple because i like it. when apple stops meeting my computer needs, i can go somewhere else, or do without.

Edvinow,l you do raise some thought provoking questions and I apprecaite that. My point was that just because we want more, doesnt necessarily means that a company's strategy is flawed. After all, you are dissappointed with some of what apple does, and they got your money didn't they :)
---
Jon Stewart On Rapper Common#39;s
CaptMurdock
Mar 29, 11:24 PM
As I pointed out upthread:
Anybody who thinks this is anywhere near what Dubya got us into with Iraq has the reading comprehension of a head of cabbage.
To wit:
I'm not surprised. Every administration grabs more and more power. I get depressed just seeing how everyone takes it as the status quo and defends it. The Constitution was set up almost as if to stop one person from being able to take up to war on a whim. Well, if Obama has that right, then George Bush III, or whoever will push the limits of his powers even further. I guess that's the power of precedence. If you look at the Constitution, it vests in the Congress the exclusive power to declare war. Things just have a way of changing. I thought Bush was bad enough with Iraq. Now Obama's actions are even worse than Bush's. Obama didn't even put up the charade of making a case.
It's fascinating how quickly the Democrat party has turned into the party of war... trying to justify it legally and morally at every corner. It's almost as if their anti-war stance for the past 10 years was a complete farce, and was more anti-Bush than anti-war, anti-intervention. Now that Obama is at the helm, core philosophy no longer matters, consistent morality no longer matters, only justifying war and protecting the political future of the first black president.
The constitution was written in regards to war specifically to stifle the power of the president which the founders knew would be more predisposed to war, and to put the power in the hands of the people via congress. In fact, as Tom Woods recently put it...
Common Rapper Common performs
intelliot
Mar 29, 06:48 AM
Either scalpers have swooped in or there are a lot more geeks that just want to attend the conference.

I was seriously disappointed when I attended last years one, the Apple engineers couldn't answer either of my questions, the presentations only reaffirmed what I already knew or pointed to documentation / demo code that every developer got for free anyway.

If you are a serious developer and want to attend the conference to actually learn its a serious disappointment. But I guess most conferences are just to network and geek it up which is why it sold out I guess.

What were your questions?

I was trying to add external display support to my iOS wireless collaborative drawing app (http://www.greengar.com/apps/whiteboard/), but I had run into a few problems. At WWDC I was able to work with 2 Apple engineers until we solved it. It was awesome; definitely worth it.
---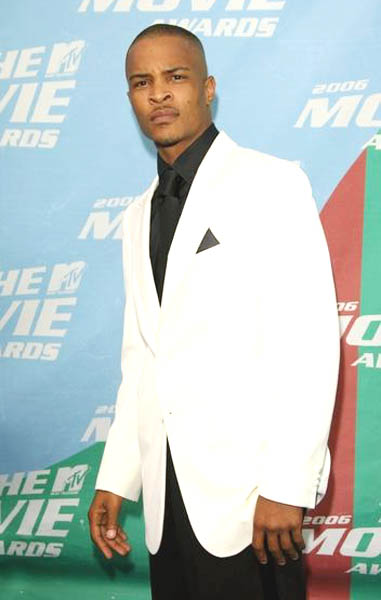 T.I. and Common Face quot;American
Why doesn't adobe fix flash on the mac before they complain about not being able to work on the iphone?
---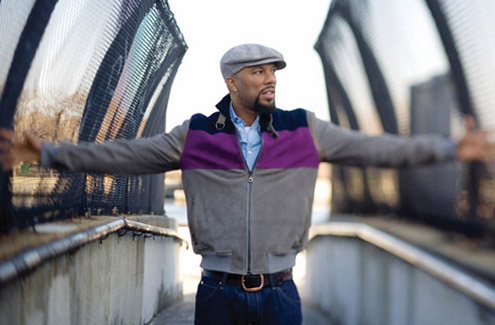 Common gave self-titled
The Beatles were pure Genius ... The song "Why don't we do it in the road"

The complete lyrics are ... why don't we do it in the road? no one will be watching us ... why don't we do it in the road?

I challenge any Band to create a hit song with that type of song writing?:cool:
I get the feeling some of you guys aren't a whole lot of fun to hang out with. :p
---
common. rapper Common come
VirtualRain
Mar 6, 07:35 PM
Where is this?!?!!? Awesome shot!



Thanks! That's a small stream that flows into the Seymour River near my house.



My photo for today...

http://farm6.static.flickr.com/5252/5501494819_983243de4e_z.jpg (http://www.flickr.com/photos/mikeschmeee/5501494819/)

This is similarly awesome... I like the layers and clouds as well as the lights from downtown. I'm guessing this was shot from Queen E Park?
---
single by rapper Common.
La-dee-frickin'-da. I still have an iPhone 3G, and I'm not eligible for an upgrade until the end of April. So, as I see it, here are my options:

1) Upgrade in April to tech that's already a year old.
2) Hold on to a phone that is slower than cold molasses for another 6-8 mos., with the POSSIBILITY of a new, faster, and better phone.

3) Move to Android (perhaps the Motorola Atrix) and send the iPhone, Apple, and their seemingly academic product refresh cycles packing.

I have been, in my past, an Apple apologist; I own both a Macbook and an iPad, and love them both. They have the right to release their products when they want. But for some reason, Apple's decision to mix-up their refreshment cycles NOW burns me. I have been looking forward--for once--to upgrading my device at around the time the newest iPhone hits the market, and when I finally get the chance to do it, Apple (potentially) shifts the cycle. Not cool with me.

So, even though I love iOs, I may jump to Android for a couple of years, just to check it out.

You're right. How insensitive of them to not base their business decisions on your upgrade cycle. No, wait. That's ridiculous. Never mind.

If the reports are to be believed, if they were to release iPhone 5 in June it wouldn't have LTE. You'd just be getting a slightly upgraded version of the 4. Wouldn't you rather wait another 4 months and get something much more future-proof?
---
rapper Common#39;s invitation
Bill gates farted

(UPDATE: I just realized other people made the same thought. Well, where there's smoke there's fire).
---
Blu released his debut album
jonnysods
Mar 19, 08:38 AM
They should have a funeral for the Classic, just like they did for OS9 (what is OS9?). This thing turned Apple around, and turned them into the cash carrying monster they are today.
---
The Rapper Common The two
It is pretty pathetic that Apple still even sells a computer with a combo drive tho.... that really should be standard even in the $1099 model these days.


Other computer companies, such as Dell, still sell machines with only a combo drive, so it is not like Apple is so far behind the times. :rolleyes: :)
---
common sense rapper. of Common
Thanks for the kind words! I've only been really shooting for a year so I've been trying to get out and shoot as much as possible. I try to post a bunch and get as much criticism as possible to help me improve. It's nice when someone really likes a shot!

That shot is fantastic. outstanding light, nice bokeh, beautiful subject!

Mine for today.


no worries man :) thats good, I've only really been shooting a year and a half but the amount of time I get to shoot is nothing! yeah that's the best thing to do, and posting here is a great way to get critique on your shots! haha well I did!

And thanks :D hope your not just saying that cause I like yours :p


Here is the EXIF data from the photo.

EXIF Summary: 1/3000s f/4.0 ISO160 200mm (35mm eq:401mm)

Camera-Specific Properties:

Equipment Make: OLYMPUS IMAGING CORP.
Camera Model: E-5

Edit: They make some nice lenses for that camera. Nice to see something that didn't turn out to be Nikon of Canon.

Dale
thanks, was on my dads computer so I couldn't look easily! cheers for that, interesting.. never really read into that camera, its a supposed 'professional one'.. interesting 35mm equivalent though, weird sensor size?


http://fc09.deviantart.net/fs71/f/2011/063/2/d/carla_bridals_x_march_2011_by_jasonbeck-d3avcas.jpg

Forgot to mention this was the first shoot with my new speedlight. Decided to get one rather than upgrade to a fullframe (few more months :) ). Still loving this little Rebel XS.
duuude.. your photos have improved so much! I remember when you first started posting on here I wasn't too keen on your shots (if I'm going to be totally honest) but this is such a major improvement, that is such a damn nice shot! Nice work with the new flash, I really need to get one, shows what messing with light can do! did you bounce the flash off anything? what lens did you use? your getting fantastic shots out of that little camera man, I had one for a year before getting my t2i. Anyway, keep up the good work, your portraiture work is great :)


Olympus Zuiko 50-200mm f/2.8-3.5 at f/4, about 50 yards away (it's a fair amount of crop)

I was knee deep in the water- the lens w/ body combo E-5 is weather sealed.Does well even with a 2x teleconverter, which on Olympus makes 400mm = 800mm in 35mm equivalent.. perfect surf setup imo. Here's one wide open with the t/c, original resolution after crop.

click image for large size
http://i235.photobucket.com/albums/ee126/surferRob_photos/Corey.jpg
Camera Model: E-3
Focal Length: 400.0mm
Exposure Time: 0.0010 s (1/1000)
Aperture: f/7.0
ISO Equiv.: 160

ah right, cool! seems like a good camera! I'm one of these devout canon people though :P as I said, interesting sensor size! good pics though :)

mine for today.. typical trees and sunset but I like it, nice view out of my dads window in Cheshire, UK. Shame about the crop but the foreground was a trampoline and some bushes :p

http://farm6.static.flickr.com/5258/5498865531_75631f4967_b.jpg (http://www.flickr.com/photos/svdphotography/5498865531/)
Last bit of sun (http://www.flickr.com/photos/svdphotography/5498865531/) by TheSVD (http://www.flickr.com/people/svdphotography/), on Flickr
---
winning rapper Common and
wooohoo first!
but not the last :D this is a great update - a bit of a balls up on the stores mind but good still :)

now where are them iPods ?:rolleyes:
---
rapper, record producer
It's appropriate that Toys'r'Us would carry the iPad 2, an overpriced toy.


While the iPad certainly can be a great toy, anyone who believes that a powerful, intuitive, easy to use tablet computer is only a toy is a complete idiot.
---
fellow rappers Common and
p0intblank
Aug 7, 11:31 PM
Top Secret stuff? You mean like a movie download service? Or a Front Row PVR? iPhone software?

I find it interesting that he didn't say anything about Front Row and how it would be improved. He didn't say anything about iChat and how it might evolve into a phone service with an integrated iPod/iPhone. In fact, everything they did show are pretty much improvements to existing technologies, except Time Machine (way cool). They didn't add HD-DVD/Blueray to the Mac Pros. I guess what I'm getting at are things that didn't show up are most likely software technologies that have an accompaning hardware device to go with it, and since those products aren't ready they can't spill the beans just yet.

Mac World in January is going to be amazing!

I'd say chances are very good we will see Steve give another keynote before the holidays roll around. This will be an event focusing on those "Top Secret" features. Afterall, they can't just release Leopard in early 2007 without showing off these features first. They just have to time it right so Microsoft doesn't "photocopy" it. :p

By the way, I love Apple's random stabs at Microsoft and Windows Vista. I love it! :D
---
rapper nass debut album
News update:: Halo sucks...Borderlands is a much better game ;)
---
"The greatest Hip Hop album
cool thread. will read again March 2012
---
Five Favorite Films with Common: The Rotten Tomatoes Show. Jun 19, 2009 10:22 AM. Five Favorite Films with rapper amp; actor Common.
it would not surprise me at all to see MBP's announced in the next couple of days in the same way this was announced; press release + updated store.

that way the 12th can be "and before we get into itunes stuff, lets recap: look at all this new stuff....."

edit: yeah. what hecubus said!
---
Eduardo1971
Apr 17, 11:34 AM
How. Many. Full. Stops. Do. They. Want. To. Cram. Into. One. Advert? Have they ever heard of the comma? It's this really useful little squiggle that can be used to separate items in a list.

If you are going to criticize the grammar your comments should be directed at Apple. Have seen the front page of apple.com?
---
baleensavage
Sep 12, 01:53 PM
It looks like Apple got sick of the scratch complaints and went back to the Mini design. Odd that Apple would take a step back on the design front. Of course I always thought the Nanos were boring anyway, so maybe now this will give me an incentive to get one.

And let the "I have to pay how much extra for black" complaints begin...
---
Mac-Addict
Jan 11, 05:17 PM
I think it's a computer that will fit inside your home and possibly carry around with you (There's something in the Air), that can use your modem's telephone line to connect to the WWW and display text and graphics.

Ha that technology is years off. rtard.
---
good. this should stop all those Waiting For C2D MB threads...

HA!

You know, these statements are becoming the new "Powerbook G5 Next Tuesday". That means really annoying, almost as bad as the "Waiting for Merom Macbook" threads themselves! And it's HILARIOUS! :D

I don't care about a new graphics card, but I do want my Macbook to have as good a battery life as possible. I also want it to be quiet, and cool.

Here's to neat Merom Macbooks Tomorrow!
---
Strange, because everyone said that Apple would release the MB and MBPs on the 12th, but not all of a sudden it shifted to the iMac :confused:

iMacs are overdue. Sure if they can put the C2D in the MBPs great, but the iMacs got the G5 when the PBs only had the G4, so moving to a C2D should not be held back now its out.
---